Social media has undoubtedly and completely taken over the way we connect, communicate, and engage with other people. It seems as though a new social media platform is always on the rise—whether it be Facebook, Instagram, Twitter, or one of the other thousands of other social outlets. As a busy professional, it can be difficult to discern which of these platforms is worth trying out, and which will become old news before ever gaining any real traction.
LinkedIn is the largest online professional network with over 433 million members. The online platform enables users to build and leverage their individual professional networks, upload a resume and other professional details to their profile, and search for jobs and new career opportunities.  LinkedIn is here to stay, and you need to be on board. So, here are a few tips to help you make the most of your LinkedIn presence:
1. Build a comprehensive profile.
While this may sound like an obvious suggestion, the first step to taking full advantage of all that LinkedIn has to offer is to provide valuable professional information. After all, your employment history, title, and personal summary are the first things potential employers will stumble upon when looking at your profile. With that in mind, it's best to maintain an accurate, complete and up-to-date profile.
2. Don't be afraid to brag a little.
LinkedIn is your place to market your professional skills and talents as well as your interests, so don't be afraid to include all of the information that makes you stand out to potential employers, colleagues, partners, investors or clients. Use the summary blurb on your profile, in a clear and concise manner, to describe what's unique about you and what you bring to the table.
3. Build out your profile with additional content.
If an interested employer happens to view your profile, for example, you want that person to have all of the relevant information about you, your experience and what makes you so great at their fingertips, right? With that in mind, be sure to include links to anything that might be valuable — your website, portfolio, etc.
4. A picture is worth a thousand words.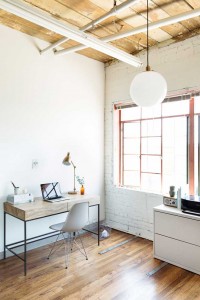 Don't forget to upload a photo! Even if a professional headshot isn't your thing, there's still much value in including a photo with your profile. That said, don't forget to update it every once in awhile to ensure your future colleagues and business partners will recognize you when you meet in person.
5. Be smart about who you connect with.
While having 1,000+ connections on LinkedIn might seem desirable, like most things in life, it's the quality of those connections, not the quantity that matter. Be sure to connect with individuals you know and in an effort to build valuable professional relationships, as opposed to just connecting with others simply to "connect".
6. And finally, make it personal.
When requesting to connect with someone on LinkedIn, it is far too easy to send the generic "I'd like to add you to my professional network on LinkedIn" message. Instead of settling with this default message, personalize your connection requests from the get-go, as this will set you up to have more meaningful connections in the long run.
For more ideas on how to master LinkedIn, check out: