The Space:
Whether you're looking to host an after-work happy hour or a formal networking event, you and your guests will have plenty of room to connect, with access to the open event space and audiovisual equipment, 3 phone booths, 2 bathrooms, and kitchen.
Availability:
Our spaces are available to rent before 8AM or after 7PM Monday through Friday, or anytime during the weekends.
Serving Liquor:
We do not have a liquor license on the premises, so the required one-day serving license from the City of Boston must be attained to serve alcohol at events.
Pricing:
Event space rates vary based on the date, time, size and complexity of the event.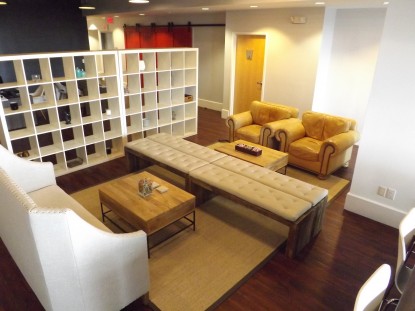 If you're interested in booking your event with us, send us a note and we'll make sure you're set up with everything you need.